Hi! I'm a single mom who likes to work from home for a variety of different sites. I write articles, edit titles, answer questions for a text messaging service, sell makeup, and do online surveys. This blog primarily focuses on my freelance writing income, but the other sites are mentioned from time to time. Thanks for stopping by!
Wednesday, January 2, 2008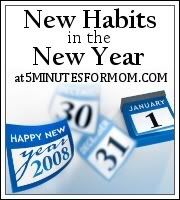 Posted by

Missy Nolan
at 9:22 AM
No comments:


My check for December is being processed, and I made $35.15! Not bad, considering I was superbusy with the holidays and didn't put much time into doing my surveys!
If you want to join, here's the link:
Posted by

Missy Nolan
at 8:24 AM
No comments:


I've won contests before on this site (last month I won the Spiderman 3 DVD and infrared action figure), so I'm hoping I win this one today (click on contests-is the one for the bag):
Posted by

Missy Nolan
at 8:17 AM
No comments: